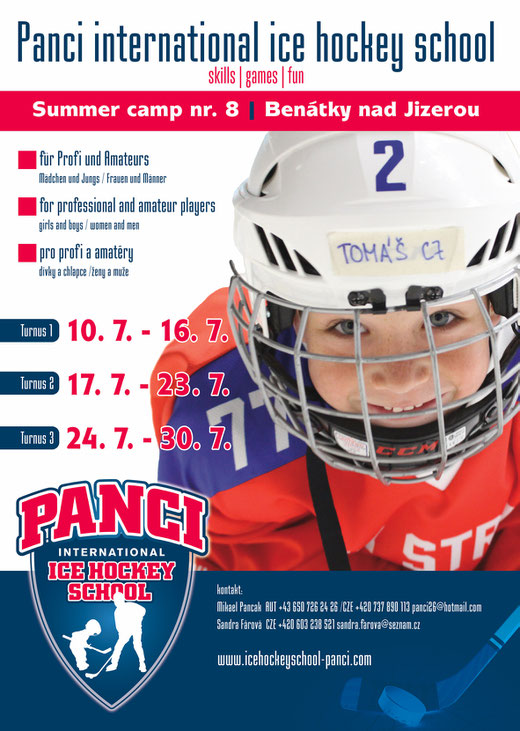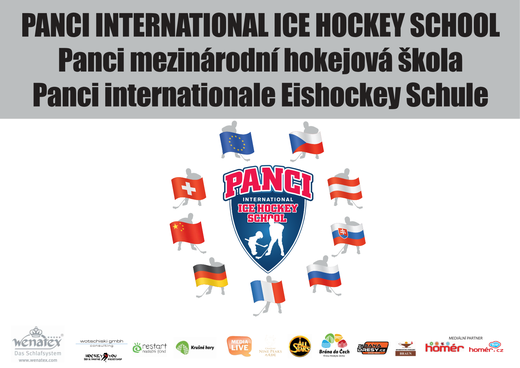 General Information
One course lasts from Saturday through Friday. (Details see  Dates)
Thursday evening there will be a farewell party for parents and children.
The Hockey School will be visited by players of the CZE / KHL / NHL during the courses.
Participation in a one week course includes multilingual 24-hour chaperoning by qualified pedagogical personelle. In addition to that the School will be supervised by qualified  medical personelle .
A healthy and balanced diet will be provided: Meals include a well balanced breakfast, a healthy and energy supplying snack in the morning, a full meal at lunch, a rich snack in the afternoon and a strengthening dinner at night.
The courses include
·         12 on ice units
·         3 extra practices for goalies
·         6 off ice units
·         2 stickhandling units
·         2 theory /video analysis units
·         3 games 
o    Panci International Color Cup
o    Panci International Hockey School Jersey & Socks
On Ice Practices:

Off Ice Practices:

skating skills

stickhandling

stickhandling skills

speed – dynamics

shooting skills

coordination

1 vs 1

core practice

games / hockey sense

games

 

Zumba/ Kickbox

Streetworkout

 

swimming

 

theory / video